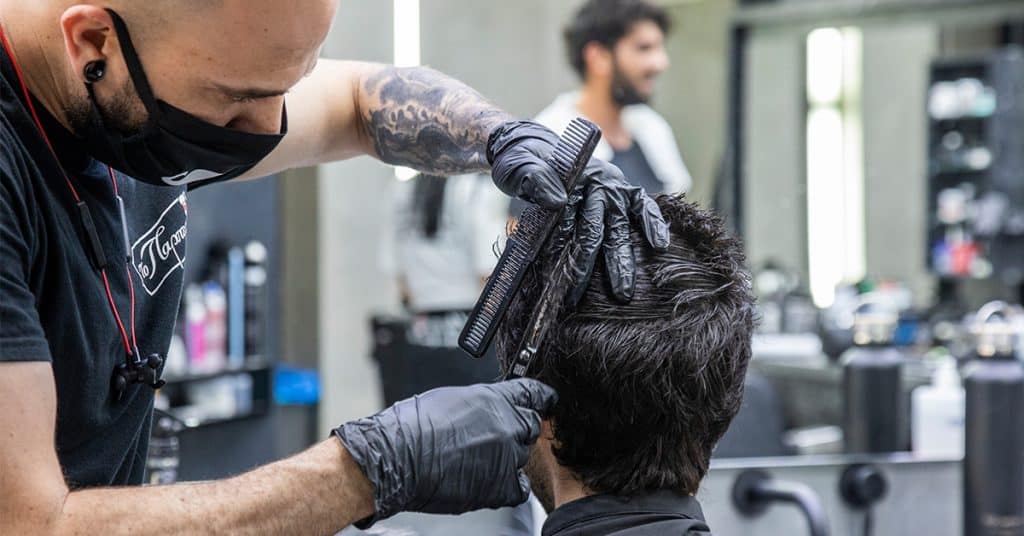 2020 was filled with many DIY haircuts, thanks to the several restrictions and lockdowns around the world, and specifically in Cyprus! So now that To Parperko is up and running again, we've put together some great reasons as to why you need to ditch the DIY, and get back to the professionals!
1. Keeping up with your cut is not doable on your own.
Let's be honest, you can't maintain the same level of perfection that To Parperko can. As hard as you try to line up your beard yourself, it's just not the same. Sure – you can keep your hair and beard under control in between appointments, but if you go longer than a week, it's not going to look anywhere near as good.
2. We form friendships with your hair!
After just one visit to To Parperko, you'll see the relationship our baber has with your hair – a friendship is formed! Sounds obvious, but most people don't consider it. If you're visiting your barbershop every week or every other week, or even once a month, your barber is going to get to know you, your hair, and your face very well. He will know what you like, and more importantly what you don't like.
3. We're trained in men's cuts – you're not.

Maybe you don't have the time, so you ask your girlfriend (or your mom – no judgment here) to give you a trim. We're not judging – we're just saying find the time! There's only one profession that is trained on how to cut men's hair. Once you find a good barber, no DIY cut will ever compare.
4. You get more than just a haircut
If you visit a quality barbershop, like ours, our guy-centric services are endless. From beard and mustache trims to scalp massages and lineups, you'll get a truly worthwhile experience. You can see our services here: https://toparperko.com.cy/#our-services , from haircut & shave to black mask treatments – you'll feel like a King!
5. The Ambiance is Unbeatable!
Where else can you go to escape life (or your wife & kids), hang with a bunch of guys, and be catered to all at the same time? We're a one-stop-shop to unwind, socialize, and be pampered (in the manliest way possible, of course).
Visit To Parperko for a professional haircut, & a fun day. To book, call: 95 700070