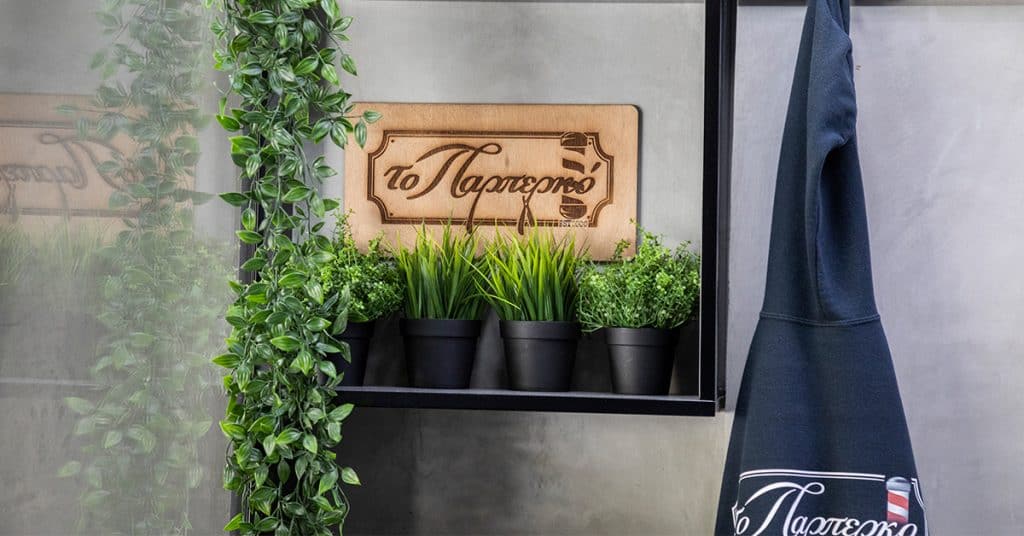 But, back to business. Here at To Parperko, you can get the very best attention to detail for all your hairdressing requirements, superb cuts, shaves and rest assured that we only use the very finest of hair products. All of our stylists are qualified in men's grooming and hairdressing and our traditional classic cut & shave has always been highly recommended by our customers.
We consider To Parperko to be a hub for social gatherings, where men can be men and discuss football, sports of all kinds, politics, news, weather and local events, and where they can enjoy the masculine environment and have a laugh. Our barber shop is known for our fun lively & playful ambiance – where you can just be yourself! Our staff take care of you & form bonds with those who come in and out of our doors.
We're just like one big family!
Most importantly, we offer an array of services for all our clients, including haircuts, hair wash, beard trims, black mask treatment and hot shaves. You can see our services here: https://toparperko.com.cy/#our-services. From haircut & shave to black mask treatments – you'll be treated like a King!
For us, there's no greater pleasure than seeing your hair go from BAD to IMPECCABLE!
"Outward beauty is the frame for the masterpiece of your soul. " Shannon L. Alder
Visit To Parperko for a professional haircut, & a fun day. To book, call: 95 700070